Top 5 Reasons Chevy Trucks are The Ultimate Road Trip Machines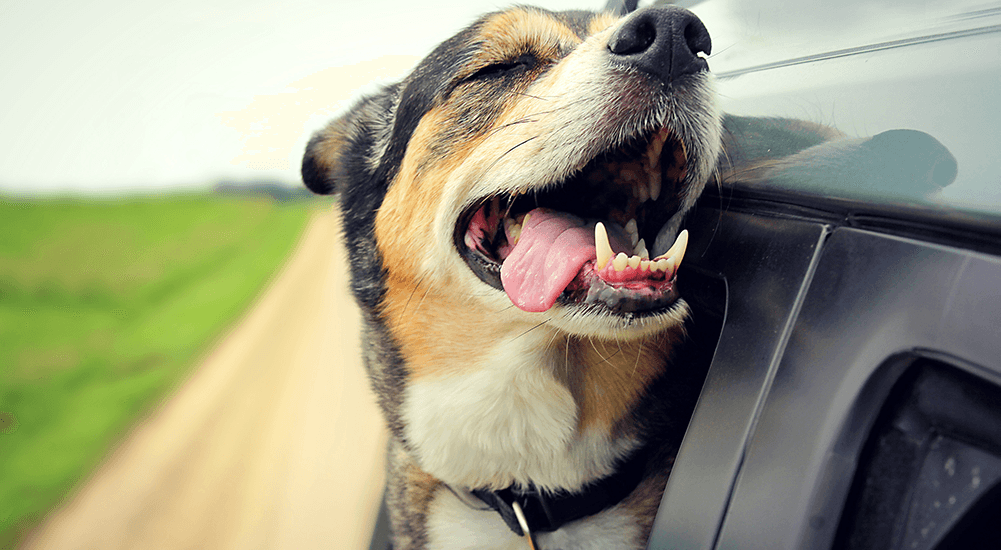 Summer is almost here, and it's time to hit the road. When most people think family road trip, they think a station wagon or minivan, but not for the owners of Chevy trucks. Chevy trucks can be the ultimate road trip machines. In fact, trucks are ideal for road trips. There's plenty of space for passengers and cargo, plus with all that towing power you can even hitch a camper on the back.
Here are 5 reasons why your Chevy truck will become your best road trip companion this summer!
It's not tough like all pickups. It's tough like a Chevrolet. Depending on the type of truck you have, your towing capacity varies. The Silverado 2500 HD has a max towing capacity of 21,100 pounds with the GCWR 4.10 rear axle. That means you can easily haul a full-size camper. Even the smaller Silverado 1500 can tow around 10,000 pounds, which is more than enough to pull an extra trailer or camper for a road trip.
If you have the optional 6.6-L V8 turbodiesel engine, you have a truck that was built haul. It generates 445 hp and 910 lb-ft of torque; when paired with the six-speed automatic transmission—it's practically begging to tow a camper, boat, or trailer loaded with toys across the country.
And guess what, that 6.6-L V8 engine can get the truck from 0 to 60 mph in 7.7 seconds!
All Chevy trucks must meet impeccable safety standards. You can trust your family or best mates' safety in a Chevy. The NHTSA gave the 2018 a four-star overall rating. Plus, the designers at Chevrolet have added the Driver Alert package. This package includes lane departure warning, forward collision warning, and parking sensors.
On the road, it's crucial that you know how your tires are doing. Especially if you are hauling a camper. Luckily, many Chevy trucks come equipped with the Tire Fill Alert feature. This feature includes visual and audible alarms to alert if a tire is overfilled or underfilled. The added peace of mind is everything.
Part of the road trip experience is visiting places you've never seen before. It can be a little tough getting in and out of new spaces in a truck. Chevy trucks come with a rearview camera. This feature is now standard on all Silverado models. The camera makes backing up and parking a lot safer. And it will certainly make parents at the campsite feel secure. It can be hard to see children playing behind any vehicle.
All Chevy trucks offer a smooth and quiet ride. That ride is the stuff road trip dreams are made of! Your passengers may want to rest a bit on the way to your next destination, don't expect the bouncy ride of some other pickup trucks – Chevy trucks are designed with comfort in mind.
The trucks are made from high-quality materials. The interior functions as a cross between a work and family vehicle. That usefulness and ease is perfect for long trips.
Chevy trucks aren't all business; there's a lot of fun packed in the cabin. The MyLink infotainment system is one of the best in the truck world. It's straightforward and easy to use, which is crucial for a safe ride. The response time is quick, and the graphics are easy to read.
The MyLink system offers options for Android Auto and Apple CarPlay and SiriusXM satellite radio. It comes with multiple USB ports in the front console, so you have plenty of room for passenger devices. There's even an optional rear-seat DVD/Blu-ray entertainment system. Great to keep the kids occupied before getting to your destination.
OK, trucks and fuel economy do not go hand in hand. However, Chevy trucks do offer good fuel options, depending on the model and trim you choose. The largest of all the road tripping trucks is probably the 2018 Chevrolet Silverado 2500HD. This truck offers two engines with different fuel-saving capabilities. Most drivers get 8-12 miles per gallon in the city and 14-17 mpg on the highway.
With all that going for it, it's easy to see your family loading up in a Chevy truck and hitting the road, isn't it? If that's the plan for you this summer, here are a few more tips to make your trip the best ever!
Bring a Trailer or Camper
This is one of the best reasons to pick a Chevy truck as your road trip vehicle of choice. Skip the motel rooms and condos, bring a piece of home with you. You can even rent an RV to take on the road. You don't have to break the bank; you can choose options that fit comfortably in your truck bed.
Go Off-Roading
Take your family off-the-beaten-path and go off-roading this road trip. Consider boosting the suspension on your truck with an Ameraguard lift kit, or something like it. A truck that can take you off-road means more adventure awaits. You might be able to skip the campgrounds all together and really go wild.
Take an Emergency Kit
If you are planning a long trip, hope for the best but expect the worst. Somethings can go wrong, and you need to be ready. Especially if you are taking your family off-roading. Because of the extra room, Chevy trucks offer, you can assemble a top-notch emergency kit. Try to include things like first aid supplies, extra water, food, tire patches, flashlights, flares, and a toolkit. It's also a good idea to know how to do basic repairs, like how to change a tire.
Take the Pets
Why should the two-legged members of your family have all the fun? Your Chevy truck is perfect for bringing along your dog! Just remember, smaller animals may feel more secure in a kennel, even more so than on your lap. Luckily your truck has the room. Larger dogs may be fine in a passenger seat, just make sure they aren't too jumpy. Pet barriers can also be very helpful, in case your furry friends gets a bit too excited on the road.
Your Chevy truck is way more than just a workhouse. Sure, it's great on the job site, but loading up your family and friends and hitting the road will show you what this truck is truly made of. Have fun and be safe!