Discover how the GMC Sierra 1500 Remains Superior to the Ford F-150 in this Battle of Pickup Trucks!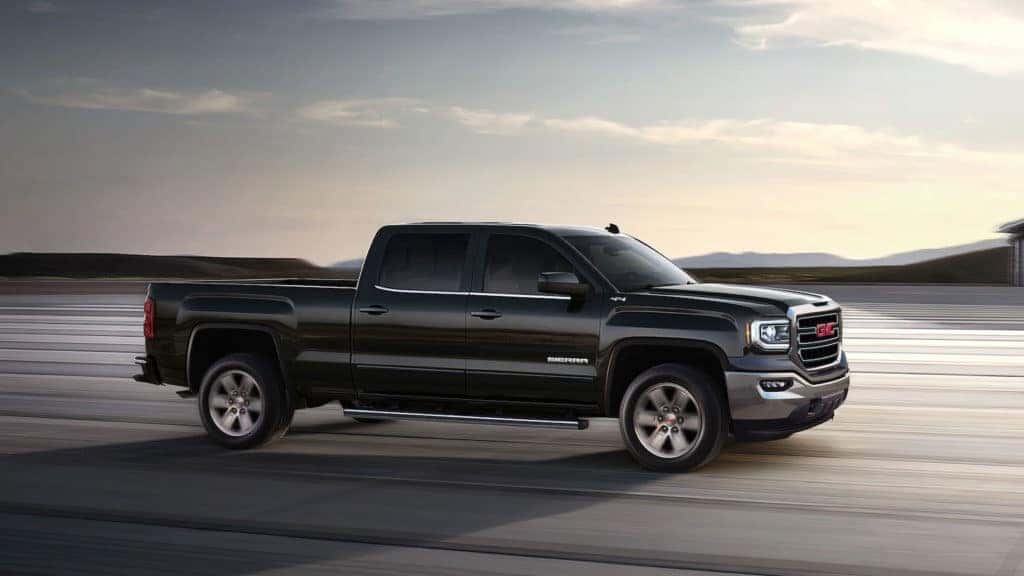 If you are in the market for a new pickup truck, two titans within this competitive automotive segment that you very well may be considering surely would be GMC and Ford. Both of these highly respected and popular brands are well-known for manufacturing trucks that are incredibly tough, refined, high-tech and stylish.
However, you may not be aware that there are actually more than just a few ways that the new GMC Sierra 1500 pickup model indeed holds an edge on the rival Ford F-150, and they likely will surprise you when you discover them. Keep on reading and explore the list below to understand how the GMC Sierra 1500 wins the race for superiority against its counterpart over at Ford!
Equipped with GMC's outstanding towing assistance technology, the new Sierra 1500 can tow up to 12,500 pounds! The Ford F-150 hits its ceiling at hundreds of pounds less than this.
The 2018 GMC Sierra 1500 officially possesses the most fuel efficient V8 engine of any pickup truck, something which Ford only wishes they could say to their customers.
Speaking of bragging rights, the new Sierra 1500 also consists of the most powerful gas V8 engine of the segment as well, again something that the F-150 was unable to do.
And this very brief overview only barely scratches the surface of how the GMC Sierra 1500 favorably compares to Ford, as there are tons of premium features and clever amenities that are entirely exclusive to GMC!
To learn more, or to take the 2018 Sierra 1500 truck out for a test drive around town, please stop by the showroom of Carl Black Kennesaw Chevrolet Buick GMC at your earliest convenience.