GMC Dealers Q&A: You Have Questions? Well, We Have The Answers!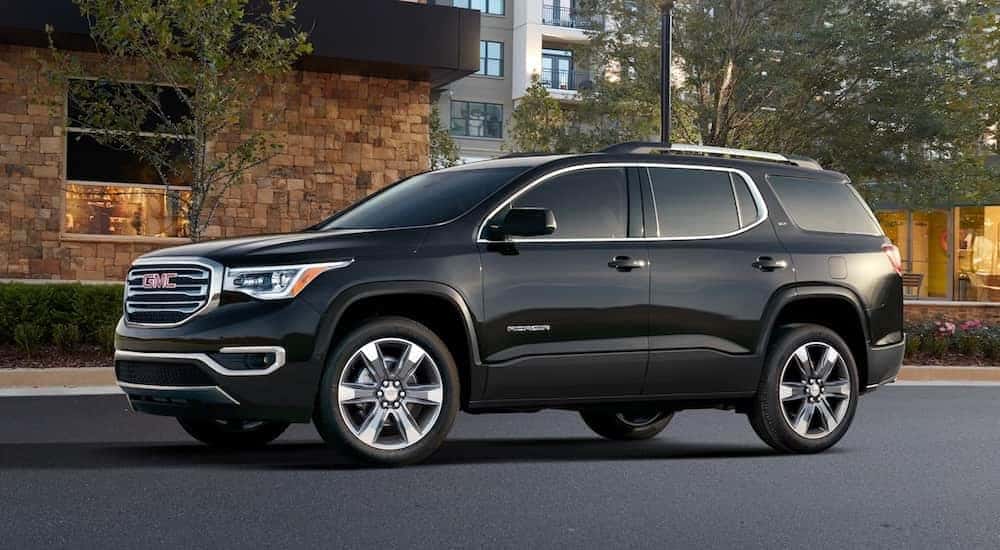 Automotive buying and selling is an art and science all mixed into one complicated process filled with terminology many drivers have never heard and "common knowledge" that is anything but common. The one thing that is common about dealing with a dealer though is that you should have plenty of questions, and a desire for honest and straightforward answers. Lucky for drivers, at a GMC dealer near you, you can find all the answers you need in order to feel confident and satisfied with every automotive choice you make. So let's start the GMC Dealer Q&A with all the right and wrong questions.
The Questions You Should Be Asking
There are honestly millions of questions you can ask about the automotive process at a GMC dealer near you, and many questions will depend on the specific GMC dealer or the GMC vehicle you are looking into, but here are a few of the best and most frequently asked questions that every driver should know the answer to.
What am I Looking for in an Vehicle?
Yes, before you rush straight to searching online for the closest "GMC dealer near me" so that you can go ask your questions, you will first want to truly understand what it is that you yourself believe you need and want in your next automotive. This included analyzing your lifestyle, selecting which automotive categories mean the most to you, and doing all the research you can online to assure you have at least a fair idea of what you are looking for. The more informed and confident you are going into the GMC dealer, the more likely you are to feel satisfied coming out.
What Exactly Is the Automotive Buying Process?
When you look at it all together, the buying process can seem daunting to say the least, but it's all about putting it into the right perspective. Keeping things as simple as possible, the car buying process can easily be divided into a few steps:
Do as much research as possible
Figure out financing
Find a dealer you trust
Inspect the potential vehicle closely
Take your time negotiating the terms
Drive home satisfied
What Does A GMC Dealer Provide in Term of Vehicles?
As a trusted GMC dealer near you, we believe that bigger is better; making them the leading experts in larger vehicles such as SUVs and trucks. Every GMC vehicle is manufactured with a perfect combination of boldness and refinement, with a splash of brilliance.
GMC has three main SUVs including the small GMC Terrain, the medium GMC Acadia, and the large GMC Yukon and Yukon XL. Besides general size, these three SUVs have a lot in common. Each GMC SUV is flexible when it comes to cargo space so that drivers can easily switch from passenger use to cargo use in a matter of seconds. When it comes to style, they all offer an unmistakable sense of boldness, some touches of flare for sharpness, and an overall clean design that keeps things elegant. As for power, these SUVs are unmatched in their class with it comes to horsepower, torque, and overall performance reliability.
While the SUVs at a GMC dealer near you may be impressive, it is actually the trucks you won't want to miss. GMC is known for their class-favorite Sierra series that includes one light-duty truck and two heavy-duty trucks for you to choose from. The Sierra 1500 is your classic work truck that can tow up to 12,500 pounds, the Sierra 2500 is an impressive upgrade that is perfect for those who have specific power needs with the ability to tow up to 15,400 pounds, and the Sierra 3500 that will outclass any pickup truck with up to 23,300 pounds of towing potential. All of these trucks are commanding in appearance and luxurious on the inside with a long list of brilliant amenities. If the GMC Sierra series seems a bit much for you though, you can always go with the GMC Canyon which is a compact everyday truck that offers the power and commanding presence of a truck, without being overbearing in size.
You also won't want to miss out on GMCs famous Denali trim that elevated every GMC vehicle to its utmost potential.
What Does A GMC Dealer Provide in Term of Service?
It is difficult to say exactly what kind of service you will find at a GMC dealer near you because the service will always be personalized to each driver's specific needs. Whether you are impatient, shy, fiscal, picky, or just plain clueless when it comes to the automotive world, the staff at any GMC dealer will make sure you get the kind of care that will lead to spot-on satisfaction. GMC dealers cater to all types of drivers, and each staff member knows how to show each and every one the respect they deserve.
What are My Automotive Investment Options?
There are plenty of ways you can invest in a vehicle, and each one carries its own advantages and disadvantages. There are used, or that will cost a lot less in many ways, but often run the risk of being a lemon. Certified pre-owned vehicles will also be a little more affordable and are assured in quality, but they can be difficult to find on the market, and still cost a fair amount since they are practically new. There is also buying a brand new vehicle which is great if you happen to have a hefty wallet. Finally, there is leasing which is the act of renting a brand new car for low monthly payments, but you will never gain value off of this vehicle since you do not own it. Used cars are generally the best in value overall for a long and short-term automotive investment, but it all depends on what you really want out of your vehicle.
How Do I Finance My GMC Vehicle?
Financing has a lot of parts to it, but the basics are to first understand your own financial situation inside and out such and then locate someone willing to give a fair automotive loan. You always want to assure you have your financing secure before you actually go look at the vehicles you are interested in, and you should treat loan shopping the same as shopping for the vehicle itself, research and all. Also, many GMC dealers near you will actually be willing to help you with your financing if you are interested.
How Do I Get The Most Value Out of My GMC Vehicle?
The job of a driver doesn't end at the dealership. You will want to make sure you are keeping a strict cleaning and maintenance schedule for your vehicle as recommended by the owner's manual. You may also want to do a couple of small upgrades every few years for added value.
The Questions You Shouldn't Be Asking
While most questions should be encouraged, there are a few that you as a driver probably shouldn't be focused on when you are trying to get the most out of a GMC dealer near you.
How Long Will This Take?
It is never a good idea to rush the process if you have the time. Make sure you take the time to really do your research, inspect the vehicle, and look at the deal you are signing before putting even a penny down. If you don't take the time now, you may just be wasting time later anyway.
Does This Vehicle Have the Latest Features?
Never focus on the small details when it comes to buying a vehicle, or you may just miss something that can be changed later on like size or price.
Are You Just Trying to Trick Me into Buying A Bad Vehicle?
Never go into a GMC dealer near you with a bad attitude, or you will almost be sure to find negativity everywhere you look. It 's ok to be aware, but as long as you keep an open mind and are confident in your information, you shouldn't have an issue-spotting anything suspicious.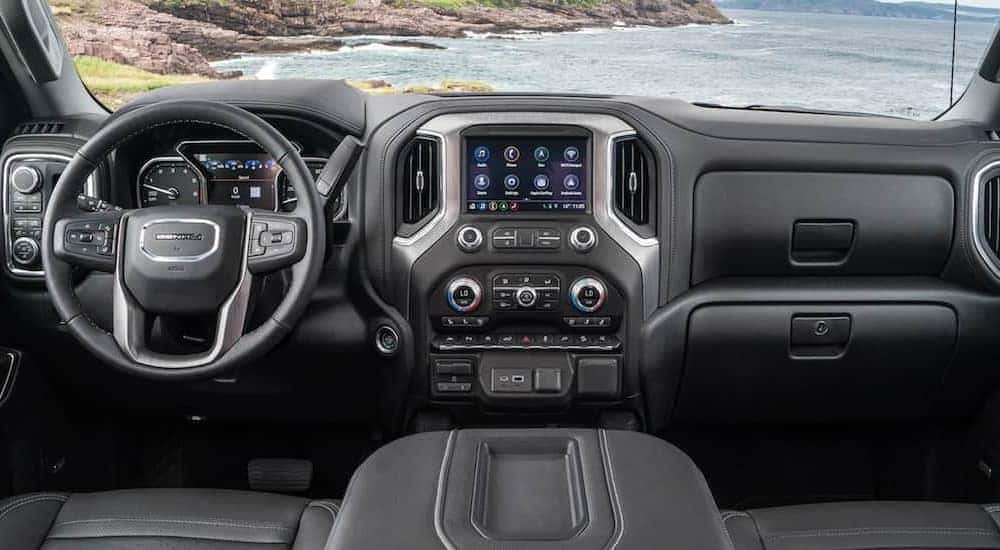 Carl Black Kennesaw – Your Local GMC Dealer
If you look up "GMC dealer near me" and Carl Black Kennesaw pops up, you are in luck because you have one of the best dealerships in the area on your side. Your automotive needs will always be handled with respect and efficiency, and no matter what you are looking for, we will make sure you find it. So please come and see for yourself what we have to offer you as a driver in our community.