How to Save BIG With Carl Black Kennesaw Chevy Dealership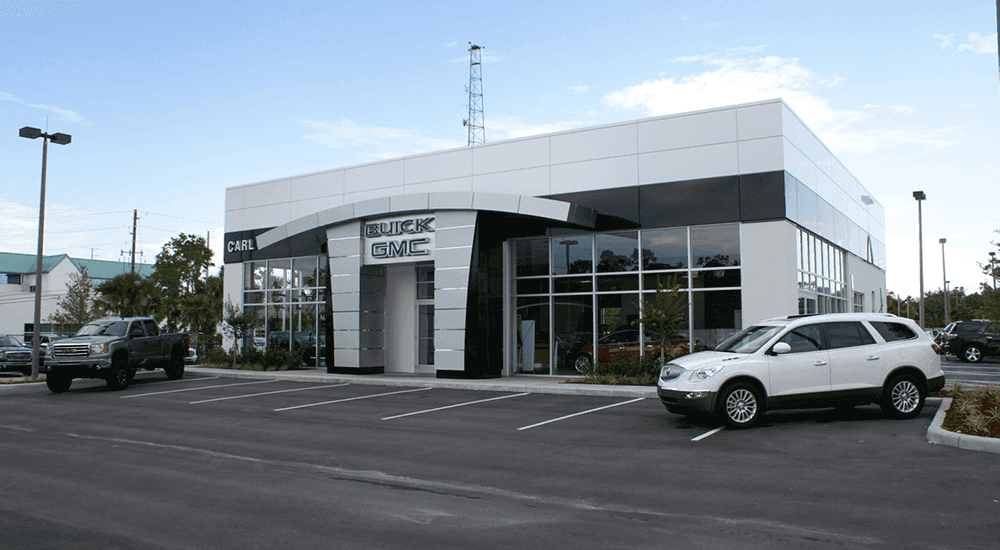 If you're in the market for a new car, truck, or SUV, consider the latest specials and hottest deals available at our Chevy dealership. They are certain to catch your eye. Our wide selection of pre-owned inventory include used vehicles that are like new and in excellent condition. You can hardly tell they've been driven, usually with 5,000 miles or less on the odometer!
Specials On Gently-Used Pre-Owned Chevrolets
The quality of these select pre-owned Chevy vehicles is guaranteed. Our Chevy dealership technicians are highly qualified and trained to perform careful inspections. They proudly adhere to our many standards of excellence.
The best part about buying a gently used Chevy is the affordable price tag. You won't believe how far below our prices are from the starting MSRP. It's best to come early while these specials last.
Check out the hottest deals page on our website, where you will find unbelievable offers at our Chevy dealership. We also have a new vehicle specials page stocked with a complete listing of the most highly desirable Chevy models.
Great Deals On New Chevrolet Models
At our Kennesaw Chevy dealership, you'll find the new Chevrolet Colorado or the Silverado 1500. These are popular, dependable vehicles that everyone is interested in test-driving. If you had something else in mind, we have a ton of offers and Chevy truck specials.
If you do have your eye on a particular special for a new Chevrolet and would like to talk to a real person, please call us at (888) 653 7174. Better yet, come visit our Chevy dealership at 1110 Roberts Blvd NW in Kennesaw.
Chevrolet Outperforms The Competition
Chevy is widely considered a leading automaker in the industry. Chevy outperforms the competition, and an interested customer need not look any further for outstanding driving capability, comfort, intelligent design, and luxurious interiors.
It might seem that there is steep competition for Chevy, but here at Carl Black Kennesaw, those who shop with us will have no problem discovering the many ways in which our new and gently-used Chevy models excel.
Award-winning and eye-catching Chevrolet easily beats the competition, and those who know that appreciate the service they get at our Chevy dealership. Deciding to do business with our Chevy dealership, will ensure the process is stress-free and convenient. We promise we will do our very best to help you find and purchase a vehicle that you will love.
Chevrolet Models Have Premium Features
Seeing how our Chevrolet models have pleased our customers in the past, we know that that there is a new Chevrolet inside our Chevy dealership showroom that you will love, with all the premium features you are looking for.
Customers want the best. They are searching for high-quality, lasting dependability. But, they don't have to always overpay for a vehicle. All of our Chevy vehicles are exceptionally affordable. When you come test-drive a Chevy, you will see all of the premium features and trims that are available.
Chevy models are award-winning and widely-praised for their great comfort and refined luxury. You can only tell when you get behind the wheel, and we want to give you the opportunity. We are a well-established and long-tenured Chevy dealership, and we will have the Chevy models you are looking for.
The Best in Quality and Service
Chevrolet brand models will certainly deliver what you're looking for. And while Chevy can boast award-winning drivability and style, we can boast the best quality and service on that vehicle.
Whether you come to our Chevy dealership looking for a Chevy pickup truck, SUV, hatchback, or sedan, look no further than Carl Black Kennesaw Chevrolet. We are proud to professionally serve you from the minute you visit to our lot, to any visits for servicing after.
Carl Black Chevrolet of Kennesaw Goes Above and Beyond
Here at the Carl Black Chevy dealership, we want you to arm yourself with all the information you need to make an educated decision about your next Chevy vehicle purchase. You may have many questions; you may want to shop around. You can peruse our website, and you might find that even more questions come up.
That's why we are here, to answer any questions you have regarding the specific car that you are considering buying. Send us a line, give us a call, or come in and see us. We promise that you will be greeted warmly, welcomed, and treated like family when you take time out of your busy day to visit us.
We want to provide you with absolutely the best customer service possible. Our professional staff understands that you have priorities and preferences. If you aren't sure what you are looking for, that's what we are here for. We enjoy talking to our customers to assess their needs so that we can suggest the right car for you. We pay very close attention to your individual situation.
We hope that the car-buying experience with us is as pleasant as possible. We know that might not have been the case with other Chevy dealerships in the past, so we always make a great effort to be your best experience and to make the process as easy and stress-free as possible for you.
Professionals in our Finance Center want to help you get any necessary auto loan or lease for your vehicle. It is their priority to make sure that the loan or lease terms work for you. At our Chevy dealership, we have connections with many financial institutions. We want to get you the best deal possible and provide a pain-free process.
Carl Black of Kennesaw, Not Your Average Chevy Dealership
Come experience the Carl Black Kennesaw Chevrolet difference. Visit our showroom today at 1110 Roberts Boulevard NW in Kennesaw!