Shop Smart at Carl Black Kennesaw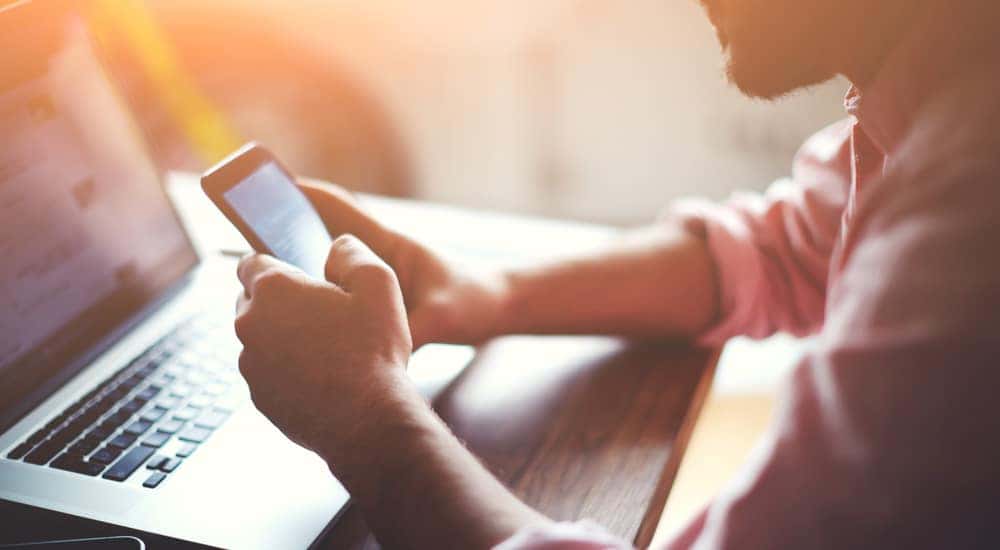 When you are lucky enough to live in Georgia, you are lucky enough to have plenty of choice when it comes to choosing which Atlanta Chevy Dealers you want to do business with. However, there are important considerations to keep in mind as you begin the car shopping process – after all, there are plenty of unscrupulous dealers who would love to take advantage of an eager new car shopper. Before you go an visit any Atlanta Chevy Dealers, be sure you are familiar with the tools and tricks that will help you land a great deal on the car, truck or SUV of your choice.
Know Your Own Limits
Some people will tell you that the first step in buying a new or used automobile is to figure out what type of vehicle you want to drive home in. This is bad information – sure, it might be fun to pick out your ideal car, but before you get ahead of yourself, you need to sit down and take a long, hard look at your finances. Do not convince yourself that you need a brand new Chevy Silverado 1500 when your budget simply cannot support that type of a purchase – not only will you be disappointed if your financing falls through, and you can't get approved for the truck, you'll also be disappointed if your financing doesn't fall through but then you are stuck with a car payment that you simply must struggle to make. Obviously, the first step in car shopping needs to be figuring out exactly how much vehicle you can afford so that you can temper your expectations and go into the dealership with a realistic price point in mind.
To do this, it is helpful if you have a budget in place. Perhaps you already have a car payment that you know you can afford, and that doesn't make you feel as though you are breaking the bank – that's great! Simply try to stick within that price range when you are working out your financing terms (be it leasing or buying), and you should be okay. However, if you don't have a budget in mind, then you'll want to map out your income and expenses to get an idea of how tight your finances will get if you throw a car payment on top of your other bills and expenses. Don't forget – any reputable Atlanta Chevy Dealer is going to have an impressive inventory of pre-owned and new vehicles, and they will also be able to walk you through the pros and cons of buying or leasing and what that will do to your final payment plan, so don't start panicking that you won't be able to afford anything. Chances are, you might even be able to drive a nicer car than you anticipated… but you won't know that until you get a handle on your cash flow in and out each month.
Once you know your limit on what you can comfortably afford to spend on your new car purchase or lease, it's time to check your credit. Not sure what that means? You're going to want to familiarize yourself with your credit score quickly then. Essentially, your credit score and credit history let lenders know how good you are at paying back your loans… so if you have a couple dozen missed credit card payments and have been late on a few medical bills – well, your credit score might be pretty low, and that could make securing any type of loan – a car loan, a mortgage, a student loan – pretty tricky. Of course, the first step is to actually figure out what your credit score is. Many credit card companies offer your credit score right online through their portal, so you can start there. You can also visit Credit Karma to get an idea of where your credit stands. And of course, it's always a great idea to check your credit annually to look for any changes (such as fraud or identity theft), so be sure to head to annualcreditreport.com to see your scores and history as reported by all three major credit bureaus.
Remember – your credit score is important because it is a good way for lenders to tell how trustworthy and reliable you are. The higher the score, the better your financing will ultimately be. However, if you look online and suddenly realize that your credit is in the tank, don't despair – plenty of lenders and dealers will still work with you to get you in a safe and reliable car. You may just wind up having to pay a little more in interest, and your financing terms may not be as amenable as they would be with a perfect score. There are plenty of options for those with not-so-great to straight-up-terrible credit though, and it's always better to do your research and know what your credit looks like before heading to the dealership. It will save you time, energy and ultimately stress to be financially prepared with all of the information ahead of time.
Do Your Own Research
Do not rely on the salesperson to tell you which car he or she thinks is best for you – only you know your needs, wants, lifestyle and ultimate goals. Go into the dealership confident that you have at least a pretty good idea of what type of car, truck or SUV will best complement your life. If you have a long commute and do a lot of driving, think about that ahead of time and skip looking at any gas-guzzlers. If you think that you'll be expanding your family soon, don't bother looking at the cute two-seater convertibles – head straight to the family-friendly SUVs. There are millions of considerations to think about when you are car shopping, but the most important is what you need your vehicle to do for you, be it haul lots of sports equipment, provide you with a safe and economical ride to work or just bring you sheer pleasure. No matter your reason, there is a car, truck or SUV out there that is just right for you – you just need to do a little research to see which make and model that car ultimately is.
Shop at a Reputable Dealership
The biggest thing you can do to ensure your car shopping expedition goes well is to shop at an honest, trustworthy dealership. At Carl Black Kennesaw, we pride ourselves on assisting each and every one of our clients in finding a vehicle that they can afford, that they love and that meets their needs and desires. We are open Monday through Saturday from 9:00 AM to 9:00 PM and Sundays from 12:00 PM to 6:00 PM and are conveniently located at 1110 Roberts Boulevard in Kennesaw. We look forward to helping you find your perfect car soon!