Top 5 Reasons Why Carl Black Kennesaw is the Best GMC Dealer in the Business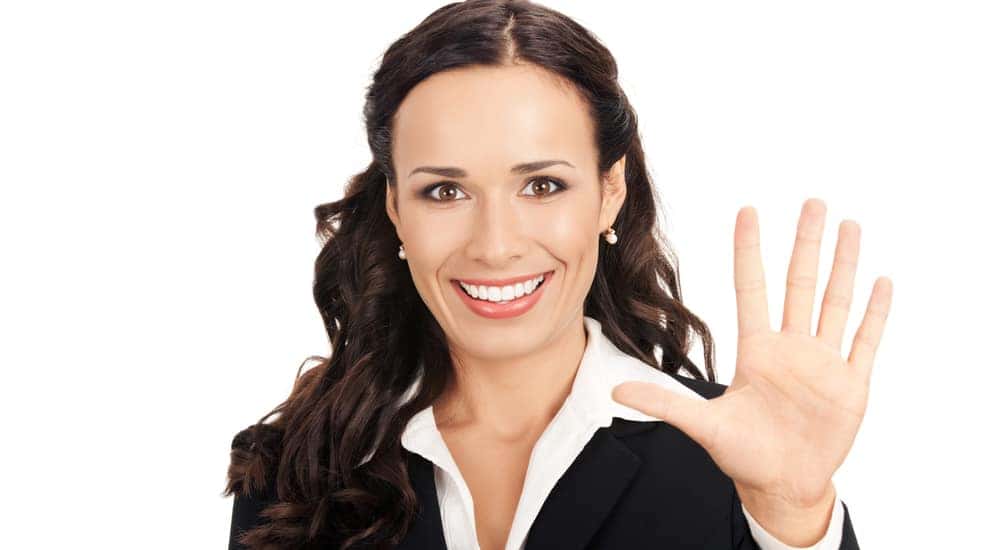 When it comes to buying a new vehicle, we know that shopping around either on the lot or on the internet can be an exciting time. Searching through all the models, checking out all those specs, noting all the luxuries, can be a glorious and addictive experience where the fantasies of your next, new vehicle can come to life. However, at some point, coming back down to reality and taking into account your budget, family and business needs, as well as your lifestyle, is important. Once you've done the research, figured out a realistic approach, and settled on a few models, we hope you'll choose Carl Black Kennesaw as your GMC dealer of choice – with a spectacular inventory, knowledgeable staff, and the prices to meet your needs – we'll show you why we're the best GMC dealer around.
#1: Reputation
When it comes to car dealerships, going to a GMC dealer with a good reputation is of prime importance. Some dealerships just aren't interested in your needs and view you as nothing more than a number. At Carl Black Kennesaw, we have the reputation as the most trustworthy dealership in the region, with a friendly and dependable staff who will truly get to know you and your lifestyle while helping you decide on a vehicle.
We know our community is important, which is why we aim to support our neighbors and community in any way we can. At Carl Black Kennesaw, your local GMC dealer, we host live events, sponsor the Big Shanty Festival, the Northeast Cobb Community Egg Drop, and promote local businesses in any way we can. Paying back the community is important to us, and with our resources and experience, we know we can do a great job doing so.
With our excellent customer testimonial reviews and ratings, you can trust that we're a business that has our customers first in mind – there's a reason we're number one in the South East, we've earned it with the help of all of our valued customers and community members.
#2: Inventory
When you've decided to show up to a dealer, we know buyers want to have a diverse and expansive inventory to look through. Nothing's worse than showing up at a dealership and they don't have the vehicles you're looking for.
At Carl Black Kennesaw, we pride ourselves on our inventory – where we have over 800 cars for you to look through and test drive. Our inventory includes both new vehicles from GMC, Chevy, and Buick Brands and also used vehicles from many other quality and reliable brands. Whether you're looking for a GMC truck, or a luxury Chevy sedan, we have the inventory to leave you satisfied.
#3: Prices
At your local GMC Dealer, we know that price is one of the most important factors when purchasing a new vehicle, which is why we have many special offers and discounts for each and every one of our customers. Our dealer discounts can give you as much as $6000 in savings and delivers you with a high-quality vehicle at a great, low price. All of our special deals can be found on our easy-to-use website, where your savings are listed conveniently next to each vehicle. Visit our website today or give us a call to talk about dealer discounts and vehicle savings, we'll be more than happy to help you!
In addition, we have an excellent finance team on site that can help you with any financial questions you may have. Interested in financing through us? We'll get you in touch with our national lenders who will take a look at your budget, and give you your best monthly figures. In addition, we have a convenient payment calculator on our web page where you can see your budget and monthly bills for any potential vehicle you may want to purchase. We aim to make the buying and financing process easy and transparent at Carl Black Kennesaw, and every one of our staff is here to help you and make the process as smooth as possible.
#4: Trade-Ins
Looking to trade in your vehicle? Then you've come to the right GMC Dealer. At Carl Black Kennesaw you can trade in your vehicle for cash, or put it towards the next vehicle you want to purchase. Simply fill out the Value Your Trade application on our website, put in all of your current vehicle information, and we'll use the Kelly Blue Book value to give you your quote.
We aim to be a one-stop-shop for all of our customers, where you won't have to run around to different locations to do your financing, trade-ins, or research. Here, at Carl Black Kennesaw, we have the resources to do it all, from pre-purchase to post-purchase needs.
#5: Best Staff Around
We may be bragging a little, but we truly think we have the best staff around. From our friendly and knowledgeable sales staff, who will get to know you, your budget, and your lifestyle before taking you out for a test drive and tour of our inventory, to our expert financial team who can secure the financing that best suits your budget and credit, we have the highly trained members to make your experience truly exceptional.
We are extremely proud of our Service Team and Service Department, where we hire only the most highly trained technicians to do everything from routine maintenance, to more major body repairs. Want accessories added to your truck or vehicle? We can do that right here on site with the best experts in the business.
Visit Carl Black Kennesaw, Your GMC Dealer, Today!
Have questions about our inventory? Stop by for a visit or call today and any member of our staff will be happy to walk you through our expansive used and new options, as well as our laudable commercial fleet. Whether you're looking for a business car, family car, or adventure-mobile, we have the inventory and know-how to make the buying process a breeze.