How to Pick the Right Chevy Dealership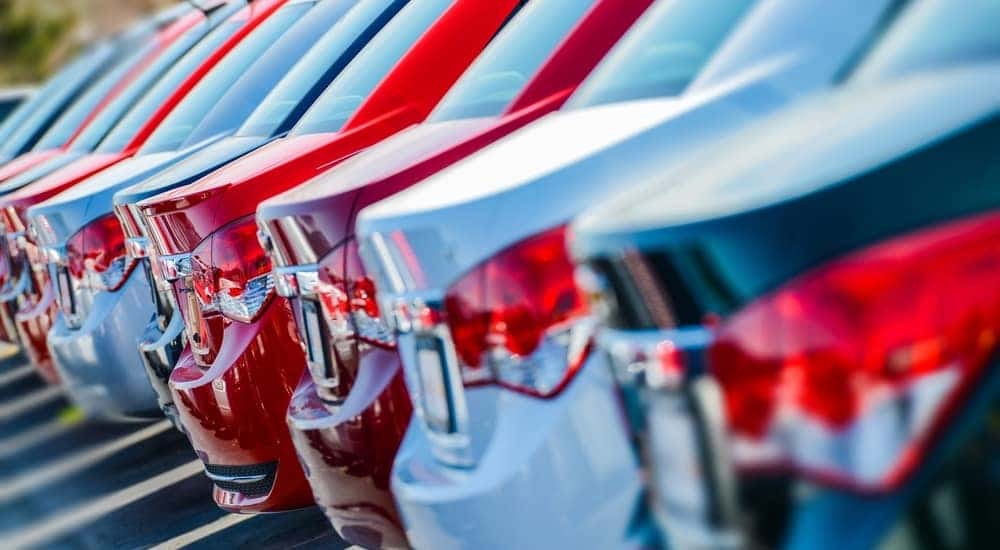 Shopping for a new car, truck, or SUV can be pretty intimidating – even professional salespeople who work at big dealerships understand how it feels. There is a lot of information to learn, tons of models available, and so many choices on options that it can leave you dizzy, and that's before you ever even sit inside a car or go for a test drive. The internet has certainly made things easier in many respects, but just sitting down and typing "Chevy dealer near me" can result in so many options and websites that narrowing it down may seem impossible.
The good news, however, is that it's not all as difficult as it might first seem. The trick is to take the overwhelming options and possibilities available and start narrowing them down, making decisions to limit what you're looking for, and then choose the dealership that really fits your needs. If you've already decided on a Chevy, then good job! You're already well on your way.
Picking the right dealership, however, is just as important as choosing the vehicle that best fits your lifestyle. Internet searches can make things easier, but it still helps to know what to look for and how to make a decision that you won't regret. By taking a little time to consider this advice, and then choosing carefully, you can better ensure you will pick a Chevy dealer near you that will work with you, understand your concerns and needs, and help you make a decision that you enjoy for years to come.
The Internet Search
In this day and age, this is where most of us start when we want to find anything, including a new car, truck, or SUV. When you start looking for the right Chevy dealer near you, you probably search for it and then check out the dealerships that come up in your browser. That's great, but there are a few things to keep in mind while you are conducting your investigation into picking just the right dealership.
Available Inventory
Most major dealerships will have their inventory, or at least most of it, posted online on their website, which you can look at easily. The best Chevy dealer near you should make it easy for you to look through their inventory before you even walk onto the lot. This lets you consider your options and is ideal if you already have a few particular models in mind that you want to look at. Why waste your time at a dealership that doesn't even have what you're looking for?
At this stage, you should also look at the prices listed by any Chevy dealer near you. If the prices seem incredibly low, then this can be a warning sign about unrealistic expectations the dealership is setting. It's true that dealers often know about the best incentives, rebates, and other programs to help save you money when you buy a vehicle. But if something seems off about the prices you are seeing, then trust your instincts. "Too good to be true" is often just that.
Salespeople Contact Info
Look for contact information for salespeople, either individuals or as a department, and other departments on the website of any Chevy dealer near you. If you can't find this information now, before you even visit, how difficult will it be to contact them later if you have a problem or questions? Good dealerships want to talk to you before a sale and afterward, so be sure you will be able to easily reach whoever you need if the need should arise.
Learn About a Dealership
Most good dealerships also include some kind of "About Us" page on their website to give you some information about who they are and what they stand for. Take a moment to look at this information for any Chevy dealer near you and see if their values align with what you are looking for. Dealerships these days should be proud of who they are and what they represent, because you, the customer, should be what's most important to them.
Going to the Dealership
Once you do some looking and pick a Chevy dealer near you to visit, then there are some important things to keep in mind when you are actually at the dealership. A lot of these are pretty general, but they are all worth considering for any kind of major purchase, not just a new vehicle. There are some important red flags you can pick up on right away if you are cautious, and any of these warning signs could mean it's time to look elsewhere.
First Impressions Matter
When you approach and enter a dealership, what's the first impression you get? Is the location open and inviting, well-lit in the evening, and is it clean? Do the employees look happy and interested in meeting a new customer? If the answer to any of those things is "no," then consider a different Chevy dealer.
A good dealership places importance on making a good impression because it understands that your time is important and valuable, so they want to make you feel welcome immediately. The location should be clean of garbage and look welcoming. Salespeople who look miserable, or come off as much too pushy – regardless of how friendly – will typically not provide the kind of customer service you deserve. Trust your instincts and be sure any dealership you give your business to is worthy of your time and money.
Size of the Lot
Although bigger does not always mean better, in general, you want to pick a Chevy dealer near you with a full lot that offers a lot of different models and options for you. If you do some research online and see a large inventory, then the lot should reflect that. A dealer claiming to have hundreds of models, but with only a dozen on the lot, is probably not the best choice for you.

Honesty and Respect
The moment you step onto the lot of a Chevy dealer near you, you should be treated with honesty and respect. Remember: you are the customer; without you, there is no business. Salespeople who are overly pushy, don't listen to or answer your questions, or try to direct you toward a vehicle you have already said you don't want, are failing to show you the respect you deserve.
Use research ahead of time to ensure you are treated with honesty. Write down or print up any offers the dealership has posted on its website to make sure they honor their advertised prices and available models. But remember, honesty and respect are two-way streets. The salespeople you meet are just that: people. They deserve to be treated just as well as you expect them to treat you.
Bringing it all Together
At the end of the day, all of this comes together to give you a set of guidelines that you can use to make sure you pick just the right Chevy dealer near you. Do some research online ahead of time and look at the inventory they have available. Pay attention to prices posted and options offered, along with contact information, and the background of the dealership.
When you arrive, look around and trust your instincts in terms of the first impression the dealer makes on you. Compare the size of the lot to the inventory they say they have online and make sure you are always treated with honesty and respect. A dealer that checks all of these boxes will not only treat you right but make sure you end up with the perfect vehicle for your needs.